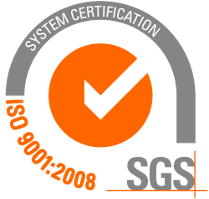 We are committed to:
Understanding our customers needs

Ensuring quality in everything we do

Pledging we deliver in full and on time

Competitive pricing

Our commitment to quality and excellence in services is reflected by our ISO 9001:2008 certification. We strongly believe in the implementation of continual improvement projects, systems and investment in state-of-the art technology.
Quality Policy Statement
Carton Manufacturers Limited is committed to being the customer's preferred supplier for corrugated packaging and labels, by delivering quality products on time in accordance with the highest professional standards.  
We will operate and continually improve the effectiveness of our ISO 9001:2015 Quality Management System to ensure maintenance of high service standards.  
We will comply with all applicable laws and regulations and will implement programs and procedures to assure compliance.  
To this end, performance is measured at every level and improvement implemented consistently and effectively.  
Furthermore, the company pro-actively seeks and values customer feedback as a means of maximizing effectiveness and meeting expectations. 
Relevant and regular staff training is considered essential throughout the company in order to achieve the stated objectives.  
We will communicate our commitment to quality to our employees, external providers, customers and other interested parties (where appropriate).   
The Management and staff of Carton Manufacturers Limited are committed to attaining the objectives of the quality policy and shall review these objectives and the quality policy periodically for continuing suitability to ensure achievement of customer satisfaction.